preparation time: 7 minutes
cooking time: none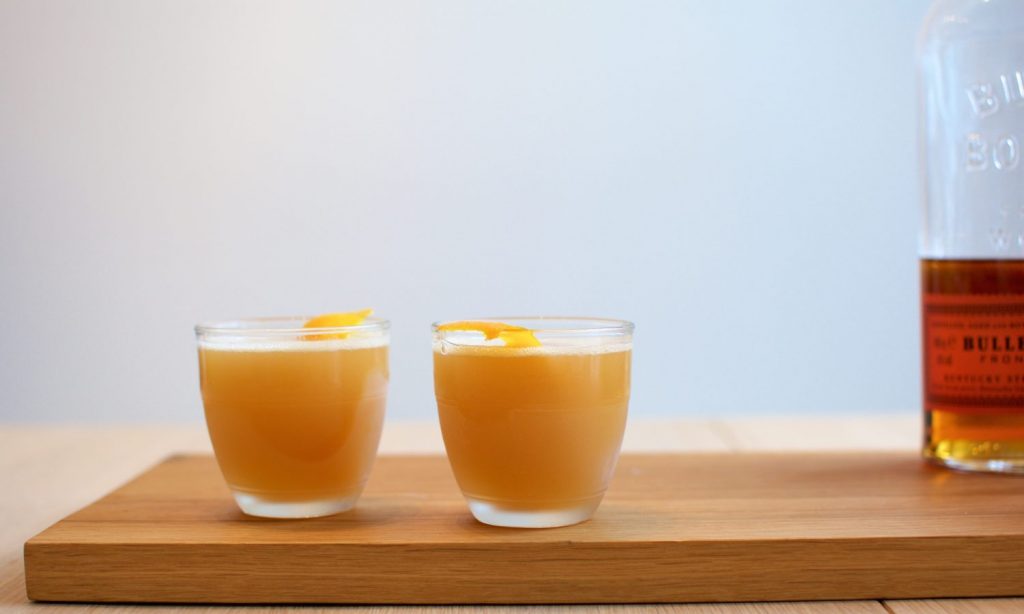 A summery cocktail for the Kentucky Derby, lawn parties, barbeques and occasions beyond. One such occasion being the fact that this is the FIRST cocktail recipe on 54leacock… so head straight to your bar as you are reading this and shake one up to celebrate!

Kentucky bourbon * – 2 oz
orange liqueur ** – 1 oz
sweet vermouth – 1/2 oz
fresh lemon juice – 1/2 oz
orange or lemon peel
brandied cherry (optional)
* Woodford Reserve or Bulleit are good choices here
** Cointreau, Curaçao, even Grand Marnier if you're feeling fancy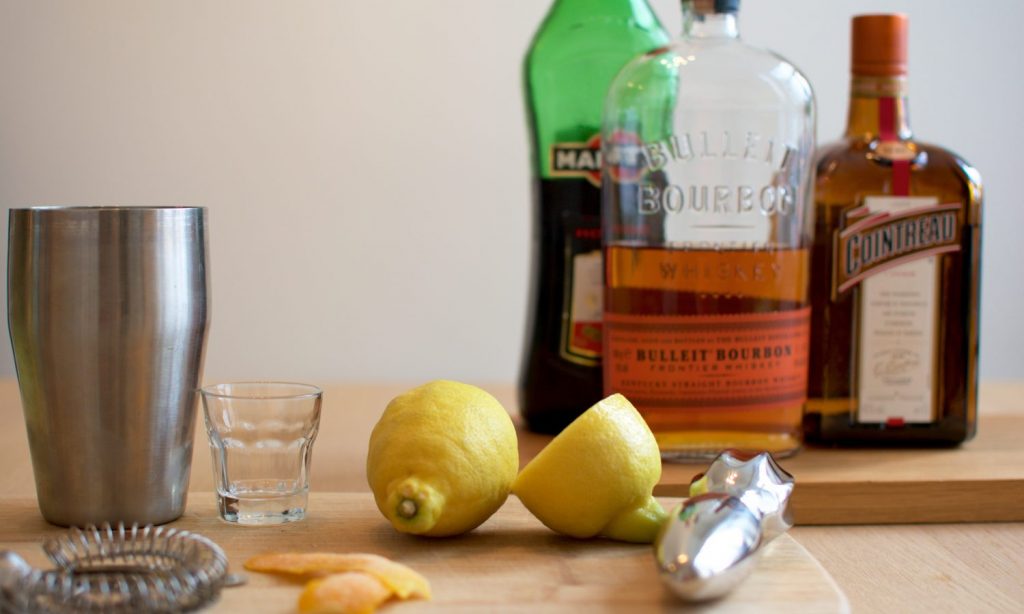 Place glass in freezer to chill.
Pour all the wet ingredients into a shaker half-filled with ice and (wait for it) shake! Shake it like you mean it, for a good 45 seconds. By the time you're done you should not be able to feel your hands any longer.
Strain into aforementioned glass. Garnish with orange or lemon peel and a brandied cherry.
Substitutions: There is a variant of the Man o' War that uses orange juice instead of lemon juice. It is obviously much sweeter, if you like that kind of thing, and orange doesn't make the cocktail sing the way lemon does. Bourbon may be replaced by rye.